Sachin's nomination to the Rajya Sabha, is not a sign of retirement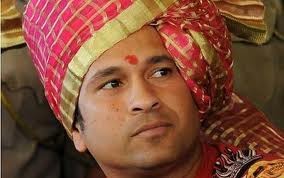 Sachin Tendulker, the Cricket super star has been nominated to the Upper house of Parliament to honur, his unique record, of hitting 100 first class centuries. It seems it is viewed by several cricket buffs as an indication of retirement in the near future. However when inquired, whether the RS nomination is an indication that he is going to hang his boots, sources replied that in no way, the master blaster is not retiring.

Once the Prime Minister Manmohan Singh made the recommendations, the ministry of Home affair has sent the name of Sachin, actress Rekha along with other eminent personalities to the President Pratiba Patil for approval. The president has confirmed the approval. Now the Upper house secretariat has to finish the remaining formalities.

Of the total 12 seats under, the nomination category, 5 seats are vacant, to fill them the names of Sachin and other personalities were cleared. The upper house at present has 7 nominated members, which includes eminent script writer and lyricist Javed Akhtar and renowned Agriculture scientist M.S. Swaminathan.

It would be exciting to know as to whether gratitude of Tendulker as replicated in the thanksgiving visit to the Congress leader Mrs. Sonia Gandhi- will guide him to the Congress party.

The source in the home ministry said that Sachin has been nominated under the "social service' category as sports is not list particularly in the area eligible for nomination.

On Sachin's nomination, Subhash C Kashyap, eminent constitutional expert and ex- LS general secretary said it is nothing strange in a sports person being placed under the social category. He said it is widening a bit, and in the past the government has done like this.

Comments
You must
login
to post comments.